on
September 28, 2016
at
12:01 am
CLINT: A little blast from the past here as we recover from the dystopian dust of Wasteland Weekend 2016. Dawn hand illustrated this image of Suzie and her zombies as we sat at our first ever exhibitor table at the first ever Long Beach Comic-Con, which also marked the debut of this whole Zombie Ranch tale. October 2nd, 2009 — the anniversary of which will come and go this very Sunday for a total of seven years (and counting)! Join us next Wednesday for the start of year eight!
Meanwhile one year ago I blogged about our first newbie experience at Wasteland Weekend and pondered a return. Alas, one of the drawbacks of the festival is a "no zombies" rule, but this year we did return, and we were fortunate enough to join in with the neighbors we met in 2015, forming — The Burninators!!! (click for a larger image)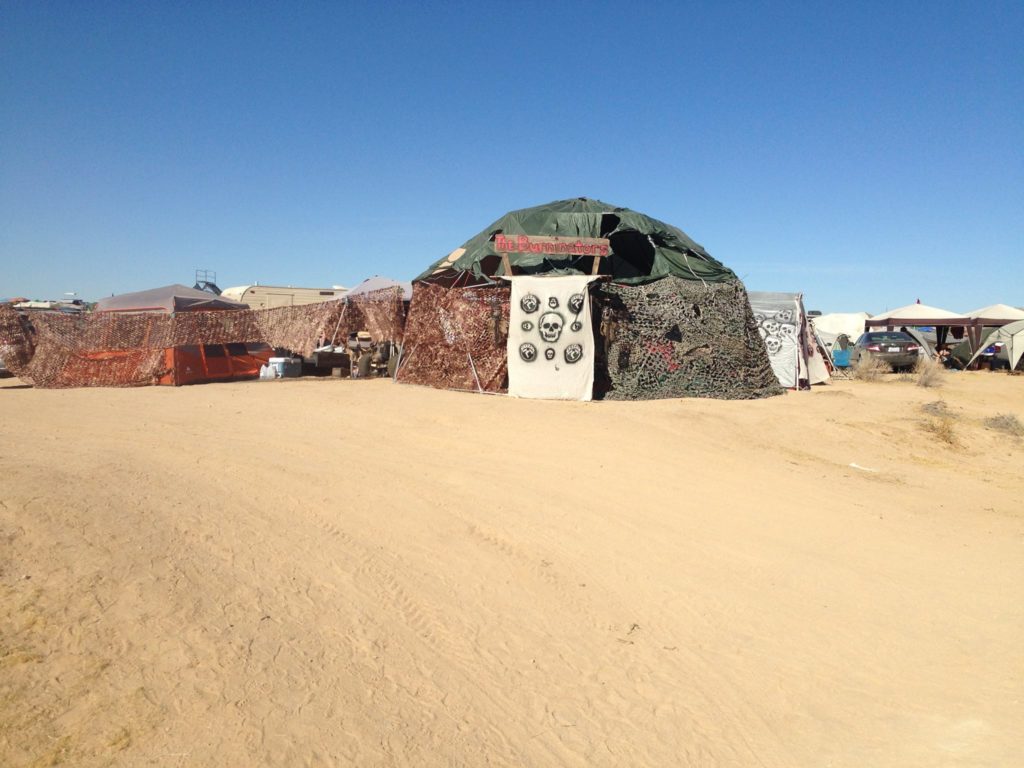 And yes, if you're familiar with Homestar Runner/Strongbad, the tribe was formed in honor of the mighty Trogdor. The Trogdome you see pictured was about as close as we dared get to a thatched roof cottage, lest we tempt His wrath!
A definite shout out to all our fellow Burninators for making camping such a blast this year. I would be remiss not to include our tribe photo. A more reasonable group of men and women, you will not find in the Wastes.