on
October 7, 2015
at
12:01 am
Our second helping of guest art features this awesome Suzie rendering by David Davis, of hpkomics.com and his webcomic Cosmic Dash! It's a little early for Thanksgiving, but still we are most thankful for the opportunity to get out of town for a couple weekends and take care of business during the week. This was the scene at the post office on Monday evening: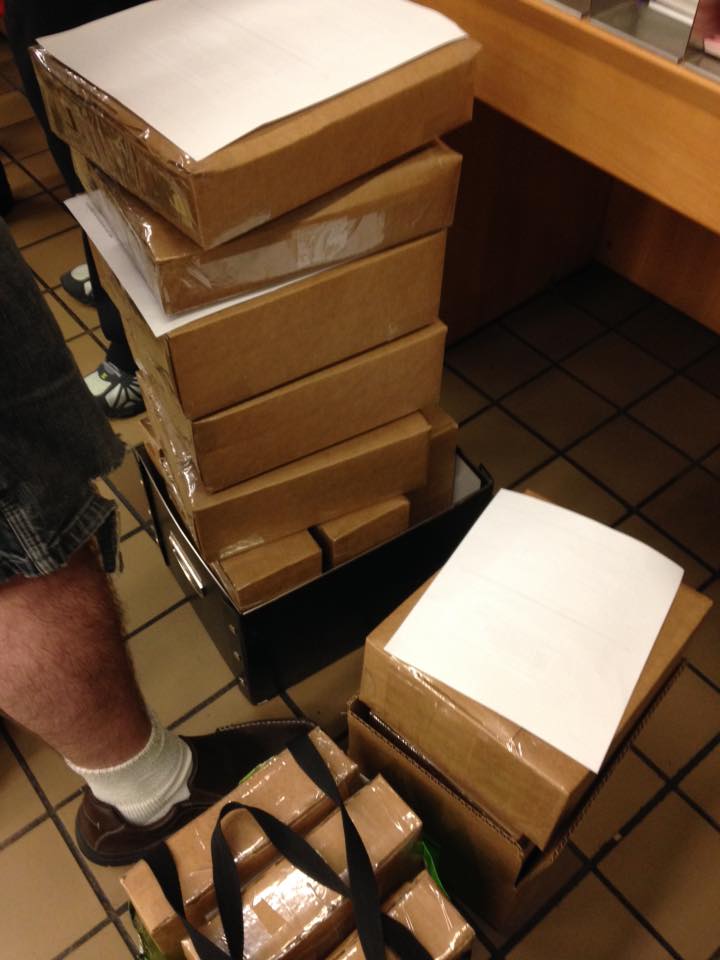 Many boxes. Such Kickstarter. Wow.
It'll be nice to have some floor space back again. Join us next Wednesday as we return to the story of Zombie Ranch!