on
October 2, 2009
at
3:00 pm
It has arrived! The first page and our arrival to the Long Beach Comic Con. We are sitting at table 70A in the Artist Alley on the Exhibit floor and I am a nervous artist. Mainly because I've gotten so use to just dropping my art at the San Diego Comic Convention's Art Show and run around the convention floor or go to panels while fans go about looking/buying my artwork. Now I can't flee and you get to see my weird nerdy nature.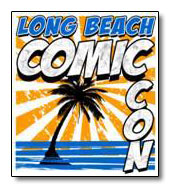 But if you come by, feel free to say hey.
Website: http://longbeachcomiccon.com
Hours:
Friday, October 2nd ~ 3PM – 7PM
Saturday, October 3rd ~ 10AM – 6PM
Sunday, October 4th ~ 10AM – 5PM
Tickets are $25 a day and $45 for all 3 days. Kids get in for free.